WEB DESIGN & WEB HOSTING | BEAR WEB DEVELOPMENT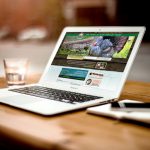 Bear Web Development (formerly Emijean Web Design & Management) was formed in 2010 as a joint venture between two lifelong Parry Sound residents, each with over 10 years experience in...
Every day businesses are trying to launch themselves online and get their piece of the internet market, which has plenty to go around. The main issue that always afflicts small-medium...
At Bear Web we offer free installation for a variety of open source applications. MediaWiki icon Turn your web site into a collaborative knowledge base! MediaWiki is most well-known for...
According to a recent study, more than 60% of websites lack the proper web programming to be ranked by Internet search engines. Search engine optimization or SEO for short can...