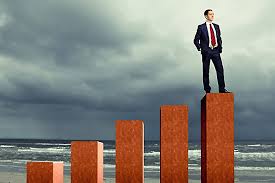 At Bear Web we offer free installation for a variety of open source applications.
MediaWiki icon
Turn your web site into a collaborative knowledge base! MediaWiki is most well-known for being the software behind Wikipedia. It is now used by several other projects of the non-profit Wikimedia Foundation, such as Wikipedia, Wiktionary, and Wikinews, as well as on many other wiki websites worldwide.
WordPress icon
WordPress is an open source content management system (CMS), often used as a blog publishing application, powered by PHP and MySQL. It has many features including a plug-in architecture and a template system. Used by over 12% of the 1,000,000 biggest websites, WordPress is the most popular CMS in use today.
Zen Cart icon
Zen Cart is an online store management system. It is PHP-based, using a MySQL database and HTML components. Zen Cart's default installation provides everything needed to maintain a shopping cart web site. Products, pricing, shipping, newsletters, sales etc. are managed by the store owner through the administration area. The shopping cart is set up to receive payments from major credit cards via the merchant's choice of numerous available payment gateway services, some built-in or easily added with free addons.
ComicCMS icon
ComicCMS can be installed on your website to easily create a webcomic site. It will then create and manage all the pages your site needs effectively and efficiently. By using ComicCMS's easy, online admin panel you can add/edit your comics and manage everything your site needs in one place. Giving you full flexibility of your site's design, without the need to know any PHP.
concrete5 icon
With concrete5, anyone can start making their own website in seconds, and the editing experience is easy; just click on what you want to change. Developers still get a flexible and robust framework for building sophisticated web applications. Web geeks can build anything they might with Drupal or Joomla. With concrete5, however, site owners will be able to make changes and additions on their own, for years to come.
Contao Open Source CMS icon
Contao Open Source CMS (fka TYPOlight) is an open source content management system for people who want a professional internet presence that is easy to maintain. The state-of-the-art structure of the system offers a high security standard and allows you to develop search engine friendly websites that are also accessible for people with disabilities. Furthermore, the system can be expanded flexibly and inexpensively. Easy management of user rights, the Live Update Service, the modern CSS framework and many already integrated modules (news, calendar, forms, etc.) have quickly made Contao one of the most popular open source content management systems on the market.
dotProject icon
dotProject is a Project Management tool that is designed to assist in the management of defined project work. dotProject aims to provide the project manager with a tool to manage tasks, schedules, communication and sharing. With a huge range of applications and environments, from small offices, to companies and government departments, dotProject can be used to manage the day to day activities of a project's progression.
Drupal icon
Drupal is a free content management system that allows an inpidual, a community of users, or an enterprise to easily publish, manage and organize a wide variety of content on a website. The built-in functionality, combined with thousands of freely available add-on modules, enables features such as e-commerce, blogs, forums, podcasting and many more!
ecoder icon
ecoder is an open-source web-based code editor, with real-time colour syntax highlighting, which allows multiple documents to be edited directly online at the same time.
Friendika icon
Distributed social network with enhanced privacy and security. Any Friendika installation can connect with any other to create a social network without limits. Share status, photos, private messages and more. See http://portal.friendika.com/features for a detailed feature list.
Gallery icon
Gallery is an open source project enabling management and publication of digital photographs and other media through a PHP-enabled web server. Photo manipulation includes automatic thumbnails, resizing, rotation, and flipping, among other things. Albums can be organized hierarchically and inpidually controlled by administrators or privileged users.
Joomla! icon
Joomla! is a popular open source content management system (CMS) written in the PHP programming language. It uses object-oriented programming (OOP) techniques and software design patterns, stores data in a MySQL database, and includes features such as page caching, RSS feeds, printable versions of pages, news flashes, blogs, polls, search, and support for language internationalization.
MICO – Mantis Inbound Call Organiser icon
MICO is an application designed to assist small companies with taking down details about incoming calls. It has a basic workflow, which enabled commenting, escalation, and tracking of calls through to call resolution. MICO learns your common contacts as you use it, allowing users to take calls faster, more accurately, and with more efficiency.
MODx Evolution icon
MODX Evolution is a Content Management System and platform for building websites and web applications. It is ideal for small and large scale projects alike. MODX is used by both non-programmers and programmers to build web solutions that can be easily managed by end users.
Moodle icon
Moodle is a free software e-learning platform designed to help educators create online courses with opportunities for rich interaction. Moodle can be used in many types of environments such as in education, training and development, and business settings.
Omeka icon
Omeka is a free, flexible, and open source web-publishing platform for the display of library, museum, archives, and scholarly collections and exhibitions. Omeka falls at a crossroads of Web Content Management, Collections Management, and Archival Digital Collections Systems. Omeka is designed with non-IT specialists in mind, allowing users to focus on content and interpretation rather than programming. It brings Web 2.0 technologies and approaches to academic and cultural websites to foster user interaction and participation. It makes top-shelf design easy with a simple and flexible templating system. Its robust open-source developer and user communities underwrite Omeka's stability and sustainability. Until now, scholars and cultural heritage professionals looking to publish collections-based research and online exhibitions required either extensive technical skills or considerable funding for outside vendors. By making standards based, serious online publishing easy, Omeka puts the power and reach of the web in the hands of academics and cultural professionals themselves. Omeka is funded by the Institute of Museum and Library Services, Alfred P. Sloan Foundation, and Samuel H. Kress Foundation.
OpenAtrium icon
Open Atrium is an intranet in a box that has group spaces to allow different teams to have their own conversations. It comes with six features – a blog, a wiki, a calendar, a to do list, a shoutbox, and a dashboard to manage it all. But you're not limited to just those features. Open Atrium is completely customizable. If you want a feature that's not on that list, you can add it yourself. Read the documentation, specifically the How to Build a Feature section, to find out how to do it. Open Atrium is a team portal starter package. What makes it unique is that it's extensible and customizable. This means that you – and everyone – can develop new features for it, add other modules, change the skin, totally re-factor the workflow, and do anything else that you can think up to make Open Atrium meet your exact needs Other install links: https://community.openatrium.com/documentation-en/node/2428
OpenVBX icon
OpenVBX allows developers to build voice and SMS applications for business, such as toll free phone numbers, call forwarding, voicemail, visual voicemail, voicemail transcriptions, and auto-attendants. Integrate OpenVBX with your existing systems. Build your own custom phone applets with just a little bit of PHP. Rebrand and resell OpenVBX to your customers. Give every use their own phone number and personal conference line. Dial whole departments, share voicemail messages with the team.
OpenX Community icon
OpenX is an open-source advertising server that features an integrated banner management interface and tracking system for gathering statistics. This product allows for in-house banner advertisements to rotate with ones from paid or third-party sources, such as Google's AdSense. With over 50,000 publishers serving more than 300 billion ads per month, OpenX is the largest publisher-side ad server in the world.
phpBB icon
phpBB is free and open source forum software that is easy to use, powerful, and highly customizable. phpBB can be used to stay in touch with a group of people or can power your entire website. With an extensive database of user-created modifications and style database containing hundreds of themes to customize your space, you can create a very unique forum in minutes.
PhpGedView icon
PhpGedView, founded and headed by John Finlay, is a multi-user, platform-independent system, allowing for distributed work on a family tree. Users can view, contribute and approve others' contributions, depending on their status. PhpGedView has several modes for protecting the privacy of data, such as protecting all data from unregistered users, or protecting data on living people from unregistered users.
Piwik icon
Piwik is a downloadable, open source (GPL licensed) real time web analytics software program. It provides you with detailed reports on your website visitors: the search engines and keywords they used, the language they speak, your popular pages? and so much more. Piwik is a PHP MySQL software program that you download and install on your own webserver. At the end of the five minute installation process you will be given a JavaScript tag. Simply copy and paste this tag on websites you wish to track (or use an existing plugin to do it automatically for you) and access your analytics reports in real time.
Pligg icon
Pligg is an open source CMS that you can download and use for free. Pligg CMS provides social publishing software that encourages visitors to register on your website so that they can submit content and connect with other users. Users can use Pligg to start their own social publishing community in minutes.
Splash Frog icon
Splash Frog has humble beginnings. Since 2007 Splash Frog has been growing… evolving. It all started from a group of programmers looking at what kind of content management systems that were already in existince and asking themselves what worked… and what didn't. After seeing the software out that had some nice features but missing others to extremely bloated code and databases, these young minds decided to create a roadmap of all that they liked about these inpidual CMS's and build their own. The end result was Splash Frog. At first it was designed to just manage only one website at a time, and the interface wasn't very user-friendly. Splash Frog was released as 1.0, and feedback came to them from those that wanted to see more functionality… and a better interface. 2.0 came and went, as it was a more of a learning curve to just see what limits that they can do. Version 3.0 came with a slew of newer features and a much improved interface. Again the feedback was coming in – the newer features being praised and the interface being liked much more than before. With the latest version, 4.0, Splash Frog has re-defined itself – making the interface more intuitive and expanding on more of the core features. With this release also comes the opening of our online community – where the users of Splash Frog can come together and share their experiences. Splash Frog is brought to you with a wide array of features right out of the box that any standard website would have their needs met right from the start. Those websites that are looking for more persity Splash Frog is still able to meet your needs with the ever-expanding selection of addons, known as "modules". Some of the key points of Splash Frog include: Multi-Site Management Splash Frog will allow you to be able to manage multiple websites from one install. This makes management and applying any updates to the system that much easier! Simple Yet Powerful Splash Frog's administration interface is designed to make it easy for someone to get the job done quickly and not waste time looking for the area they need. This is done very well without sacrificing the quality of control the administrator has over their website. No Programming Knowledge Required Splash Frog's webpage editor utilizes one of the best online Rich Text Editors out there. If your administrators know how Microsoft Word (or something equivilant) is able to work, they will have no problem using Splash Frog's webpage editor. For those of you who like to "get to the code", the editor still provides you a simple toggle to view the code to make any changes you want to the code you want! Built From the Ground Up Splash Frog doesn't rely on someone else's interpretation of how a website management tool should work. The entire code framework was designed with Splash Frog's interface, functionality, and expandability in mind, making the code slim and streamlined – no bloated code in here! Custom Administration Levels Control who has administrative access to what parts of the Splash Frog system. From system-wide administrators all the way down to who can edit a webpage on what site, the controls are in your hands – they can even vary from website to website in a single Splash Frog install! No Special Setup Required Splash Frog does not need any special platform or additional "background" software to run. If you have a standard LAMP setup, you are set to run Splash Frog! 99% of webhosts will be able to accomodate Splash Frog from the start! Expand with Modules With an already rich set of options and controls from the start, you can expand Splash Frog even further with addons called Modules. These modules will allow you to have extra functionality such as a Blog, a Picture Gallery, or an E-Commerce store all from the same system! Looking Towards Tomorrow Splash Frog is looking towards the future. The framework and abilities of Splash Frog utilize the latest that PHP, MySQL and Javascript has to offer for the standard web administration, and is continually looking to incorporate other technology such as Mobile Apps and touch-screen capabilities.
Status.net icon
StatusNet is a FLOSS microblogging server written in PHP that implements the OStatus standard for interoperation between installations. While offering functionality similar to Twitter, StatusNet seeks to provide the potential for open, inter-service and distributed communications between microblogging communities. Enterprises and inpiduals can install and control their own services and data.
Textpattern CMS icon
Textpattern is an open source content management system; it allows you to easily create, edit and publish content and make it beautiful in a professional, standards-compliant manner.
Trac icon
Trac is an enhanced wiki and issue tracking system for software development projects. Trac uses a minimalistic approach to web-based software project management. Our mission is to help developers write great software while staying out of the way. Trac should impose as little as possible on a team's established development process and policies. It provides an interface to Subversion (or other version control systems), an integrated Wiki and convenient reporting facilities. Trac allows wiki markup in issue descriptions and commit messages, creating links and seamless references between bugs, tasks, changesets, files and wiki pages. A timeline shows all current and past project events in order, making the acquisition of an overview of the project and tracking progress very easy. The roadmap shows the road ahead, listing the upcoming milestones.
Vanilla Forums icon
Vanilla is forum software that powers discussions on over 400,000 sites around the world. Vanilla is the best solution for starting and growing your community, offering groundbreaking user interface that makes sense to your users. Vanilla is the ONLY forum solution that focuses on easy integration with your existing website, offering ready-made plugins for variety of popular projects like WordPress, ModX, and Drupal. Vanilla is also the ONLY forum solution that offers deep integrations with popular social networks like Facebook and Twitter. Finally, Vanilla is the ONLY forum solution to provide a native mobile version for easy browsing and posting from any mobile device. Vanilla benefits from the power of open-source, with over 10,000 developers contributing to the project and over 500 addons that can make your community do anything you need it to do. Vanilla is truly open-source, standards-compliant, and fully customizable. Migrating to Vanilla from any other forum platform is a breeze, with ready-made exporters for vBulletin, phpBB, and bbPress.
WebCalendar icon
WebCalendar is a PHP-based calendar application that can be configured as a single-user calendar, a multi-user calendar for groups of users, or as an event calendar viewable by visitors.
XODA icon
XODA is a DMS (Document Management System) that uses Ajax. It does not require database backend, but allows the addition and editing of descriptions and filters for files and directories, as well as performing regular actions like moving, renaming, and deleting. The project targets end users who want to organize all kinds of documents on a remote machine running UNIX-like Operating System with Web server and PHP support. It is lightweight (just few files) and stores the "meta-information" in PHP files allowing easy working on the command line without collisions.
Zenphoto icon
Zenphoto is an open source web gallery CMS with multimedia support, a blog, and custom pages for running entire portfolio sites. It includes dynamic image processing, folder-based albums, editable titles and descriptions powered by AJAX, comments, themes, online uploads, and simple image management. One of Zenphoto's most unusual features is the image processor, which routes all image requests through a single dynamic program. Based on the parameters given, the image processor resizes and crops the image and returns the result. This results in the ability to request any permutation of an image within a theme or web page.